Fiddly false starts. Ambushed by linen. The sound of knitting freedom. The answer is in the question. I'm sure there is a very good multi-syllabic German word for the feeling that everything you need is packed away in a box.
David's Mini Montrealer is off the needles and looks smashing, if I do say so myself.
There's a good video of the provisional cast on over waste yarn here.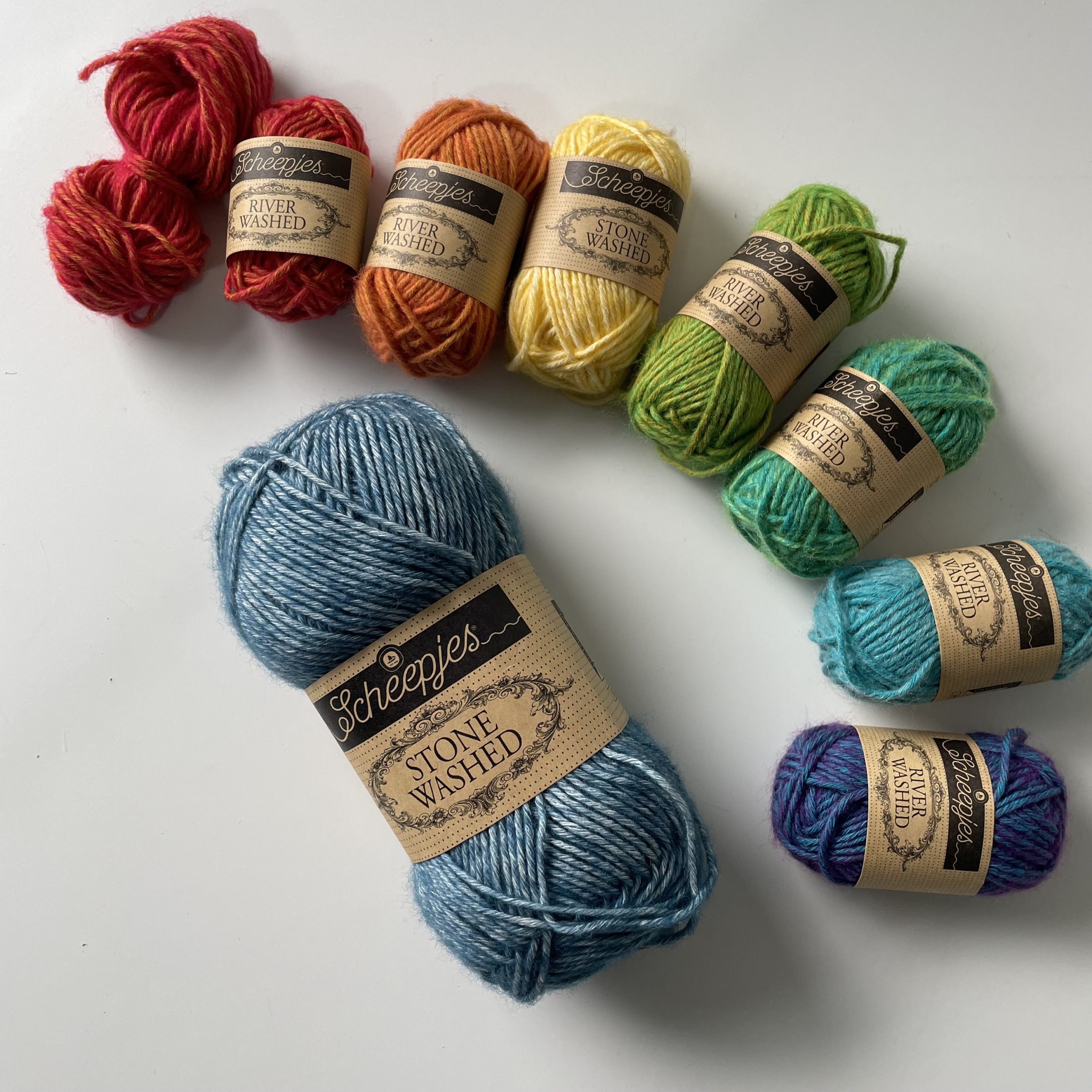 I was ambushed by linen. Shibui Linen, to be precise, with an accent colour from Midwinter Yarns Lithuanian Linen. My choice of accent colour is down to Peacock (below centre) and Turmeric (below right). There are more rainbows in their mini skein collections, (Rainbow and Sweet Pea) that are perfect for projects where you only need a wee bit of yarn.
I seem to be braking for rainbows these days. It's not intentional.
The linen yarn is in the process of becoming Against All Odds, by Isabell Kramer. It's an impulse knit, but I'm happy with my choice. I'm hoping for a slouchy fit that's just this side of unkempt.
Music in this episode: