Simple tools. Sweaters for the Littles. Jeny Staiman's amazing heel construction. And my spring sweater shortlist.
Lilly's Dahlia is officially FO!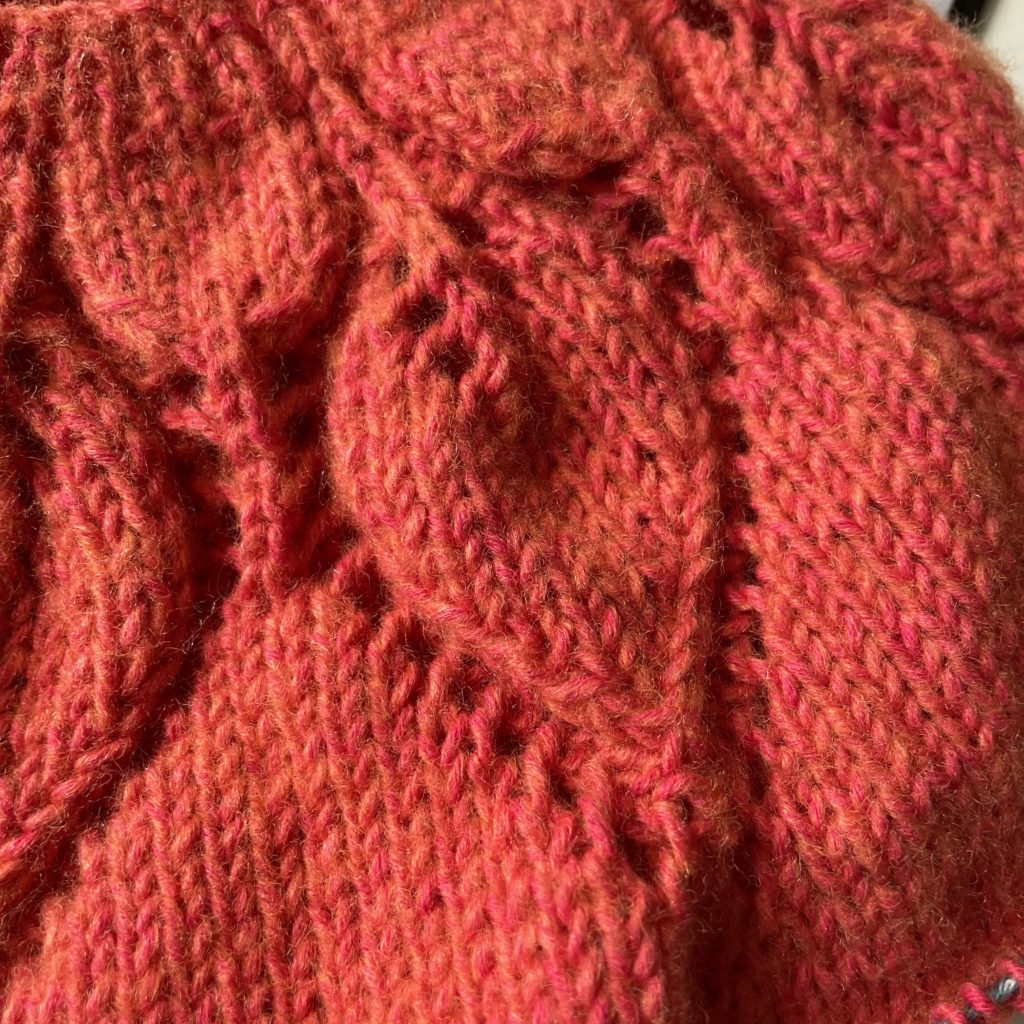 I bought my new toy/tool, the Simflex button gauge, from Sew Essential. I understand they're available via Amazon in other parts of the world. The Very Good video on using the tool is here.
Next on the needles is the Mini Montrealer, by Delz. I'm knitting a rainbow version for my grandson, David, but I love the three colour version so much, I seriously considered adding the grown up version to the Spring Sweater Shortlist.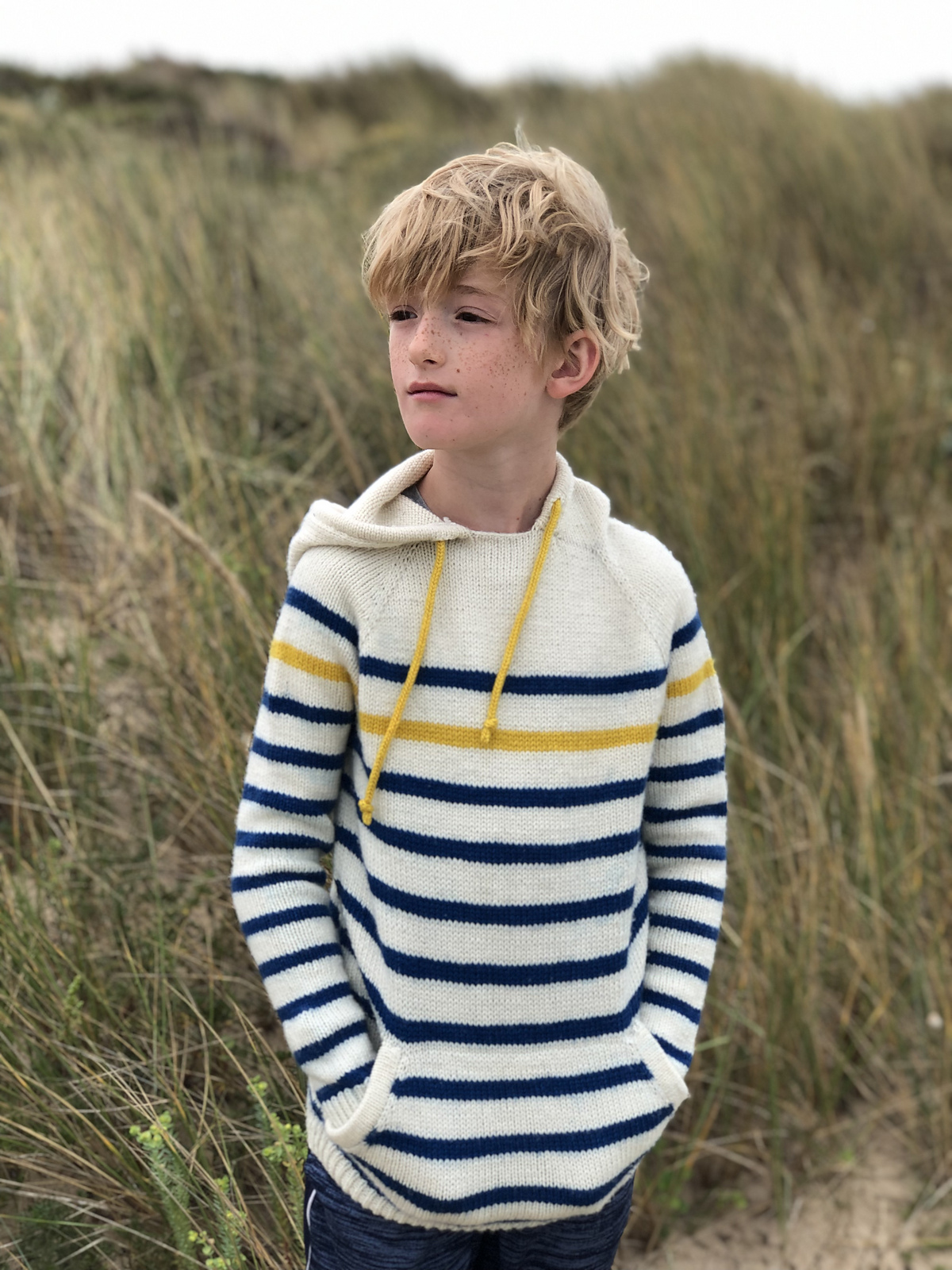 At long last, Jeny's Square Peg Heel (JSPH) instructions are live! Huge thanks to Jeny.
Here's a reminder of what my heel looked like. This was knit toe up. Note the gusset decreases are on the leg. I love JSPH because it fits my heel, without requiring a slip stitch pattern over the heel flap to draw the fabric in.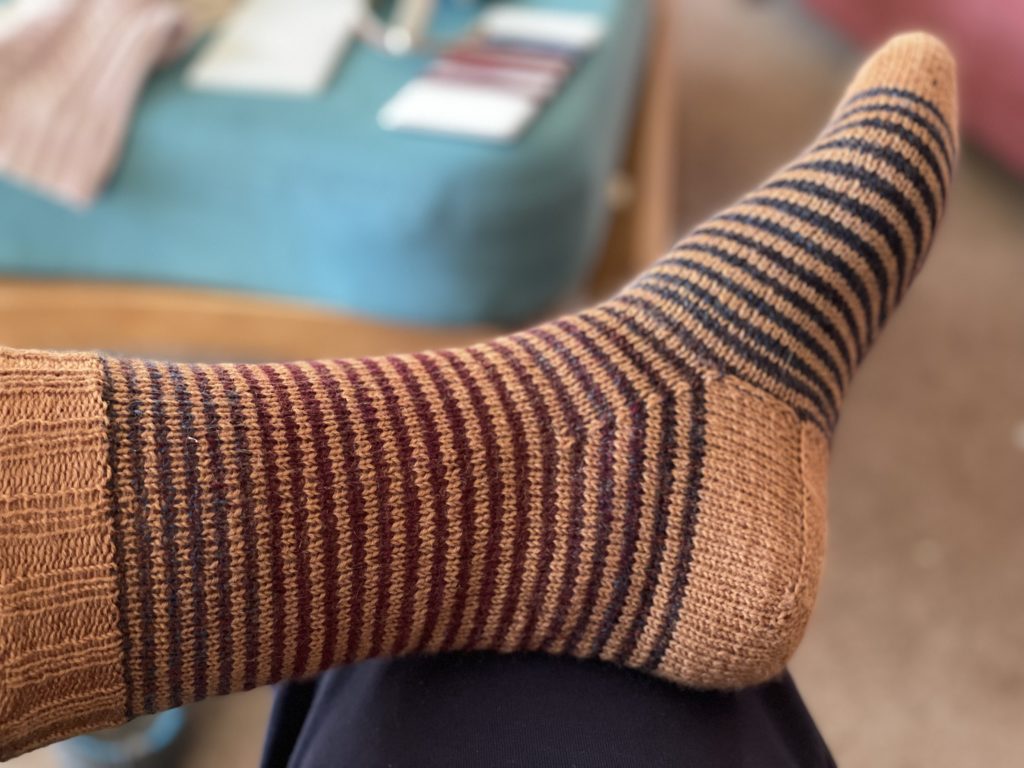 The Spring Sweater Shortlist nominees are…
Spring sweater decisions! From left to right, top to bottom:
I will probably save Seaglass for early autumn, as it's not really a summer sweater, but I do plan to knit one. It will be mine. Oh yes.
Music in this episode: